In today's market, organizations need to employ many different methods in order to grow their businesses. In order for a business to grow, they ultimately need working capital, which can be hard to obtain by today's standards. Business loans are a great way for a small business to get the capital needed to invest in their business. However, many banks are leery of loaning funds to small businesses. Luckily for small businesses, Merchant Cash Advances are becoming the new normal, when businesses need funding. At Merchant Financing, our turnkey direct mail programs are particularly intended to help organizations associate with business owners who are actively looking for a merchant cash advance.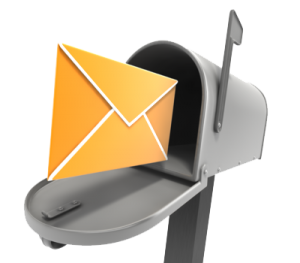 Turnkey Direct Mail Programs
The goal of using a turnkey direct mail program is to get you connected with merchants who are interested in receiving funds for their business. These services help you achieve:
Exclusive Inbound Leads: This will generate exclusive inbound calls from business owners inquiring about a merchant cash advance or working capital for their business.
Real-time Tracking: You have access to real-time tracking and reporting that will enable you to gauge the success of each campaign and hold your sales reps accountable.
Using our rich experience in the business-to-business marketing domain, we implement our tested strategies to connect you with leads that are more likely to convert. To accomplish that goal, we use our proprietary resources, such as targeted business lists and effective marketing mail pieces.
Tested and Proven Mail Pieces
By developing marketing programs for a variety of financial service firms for several years now, we know how to generate qualified inbound responses for you.
Targeted Business Lists
We only send mail to our targeted businesses that have at least $350,000 or more in annual revenue and have been operational for more than one year.
SEE ALSO : Get More out of Your Merchant Cash Advance Advertising with Quality Leads
Constant Testing, Measuring, and Refinement
By using turnkey direct mail programs, we assume liability for every piece of mail that goes out and bear the expense, on the off chance that it doesn't yield results. We additionally continue testing new and innovative selections to put out the best mail pieces for our clients' benefit.
Apart from the aforementioned solutions, our mastery in marketing, design, and data management empowers us to offer a unique range of services that will effectively address your issues.