Ever since the 2008 financial crisis, banks have approved a very insignificant percentage of business loans, especially when it comes to small businesses. In spite of the economy recovering and an increasing demand for small business credit, banks have been refusing loans to small businesses.
However, the reason is not just low credit scores following the recession; several other factors play a significant role in making banks shun small businesses from their portfolio. Let's have a look at those factors below:
Risk factor
Small businesses are lending propositions that are considered riskier than larger businesses, because small businesses are more vulnerable to the ups and downs of the economy. Big businesses can withstand a dip in the economy and are more sustainable. However, any economic depression can have adverse effects on small businesses and can make them default on business loans.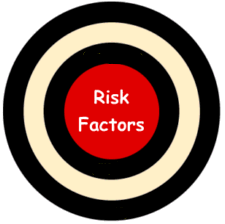 Decline of community banks
Unlike in earlier years, when there were plenty of community banks that small businesses could approach for micro loans (usually less than $50k), there has been a sharp decline in their numbers. These banks have either been consolidated by bigger banks or have totally shut down. There has hardly been any business loan marketing from their end, and small businesses seem to be in financial trouble.
No longer a profitable business
Since nearly half of the loans applied for are under the amount of $50k and the cost to process it is the same as for a loan of $100k, banks do not find it as profitable as it used to be. It's also considered the biggest reason why lending to small business loan leads has slowed down.
So, with banks turning their back to small businesses, where can small businesses with lower credit ratings avail business loans?
SEE ALSO :  How Pay Per Call Marketing Will Attract Business Loan Leads for You
Fortunately, the Merchant Cash Advance loan industry has flourished in recent years, especially since the economic meltdown. MCA providers are on the lookout for business loan leads they can do business with. While loans seeker have multiple options in the market, they are usually confused about how to approach them, and also what terms and conditions are associated with them. In such a scenario, MCA providers can target such businesses and cater to their needs. However, in the sea of businesses all over the place, it's difficult for MCA providers to target businesses who are genuinely interested in getting a loan. They begin by cold calling random businesses and waste their precious time and resources only to get a handful of business loan leads. In this competitive world, they are certainly losing out on the revenue they could otherwise be making. But, luckily, there's always a way out!
At Merchant Financing Leads, you can have highly targeted business lead lists for your business loan marketing. We excel at generating lead lists that boast of a 93% accuracy rate. We are a team of experts and have been in the industry for over a decade. We have funded thousands of businesses with millions of dollars in advances. With the targeted lists we compile, we have helped hundreds of business loan providers save thousands of dollars on marketing.
Small businesses need funds, so this is high time you start targeting them and getting the best out of your marketing strategies. Visit http://www.merchantfinancingleads.com/ for more information.