Today, startups and small businesses that need immediate capital have a billion dollar industry eager to fund them: MCA providers. Although the industry is just a decade old, it has shown significant growth in the last few years. While there were only a handful of funding providers following the recession, there are thousands of them now in the US alone.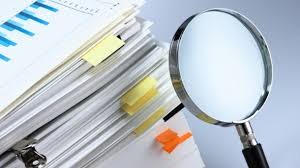 Merchant cash advance loan providers offer a lump sum payment to businesses against a share of future sales. The providers mostly target restaurants, retail, and service companies that have good credit card sales but a poor credit record. While the interest rates might be higher than the traditional banks, it's acceptable for companies with no options. Therefore, businesses that need to take cash advances, like a regular loan, understand what the costs are.
It has been observed that there is plenty of room for the growth of the merchant cash advance industry. Business owners, in general, prefer conventional loans to meet their demand for capital, but if they are unable to get it, then they have to go for merchant cash advances. Since there are plenty of opportunities for merchant cash advance providers today, they can target businesses that are desperately in need of funds to sustain in the market. But how can they ensure they're targeting the right people?
Well, in order to get that sorted, MCA providers can buy relevant lists from a lead generation company and market their services to business owners who might be genuinely interested in receiving funding. Businesses can buy ACH mailing lists and streamline their ACH marketing. An ACH Advance is a merchant cash advance transaction that is repaid via direct daily ACH bank debits, instead of a merchant account. This type of advance is also known as a revenue advance. Since ACH leads are those that use ACH funding for the purpose of lending cash advances, businesses can target their marketing with ACH leads lists.
Businesses need a reliable source of capital for their growth, and it's more crucial when the business is new or small. Merchant cash advances can facilitate this growth; however, it's not easy to do without a trusted data partner. Merchant Financing Leads works closely with you to deliver ACH mailing lists that match your business requirements and goals. With over 12 years of experience in the B2B marketing area, Merchant Financing Leads offers highly targeted lists that help you reach out to business owners with your own strategy. These targeted lists are updated on a monthly basis to ensure that the most accurate information is made available. Without a list of such genuine borrowers, ACH marketing would not produce such desirable results.
So, without a doubt, get in touch with Merchant Financing Leads and get highly targeted lists you can implement in your ACH advertising.