A Merchant Cash Advance is a newer, faster, easier and smarter way to get capital for a business. This quickly growing method of alternative financing is among one of the most preferred methods of funding due to several benefits associated with it. Moreover, owing to the ongoing repercussions caused by the lingering effects of the great recession, the traditional banks have ceased funding to small businesses having poor credit ratings. So, merchant cash advances have come out to be an effective solution.
This alternative funding is wildly gaining in popularity among people due to the easy approval, flexibility and many benefits. However, as a merchant cash advance provider, you very well understand how difficult it is to find the right prospects and sell MCAs effectively. Fortunately, UCC leads lists exist to help you reach prospects well-prepared.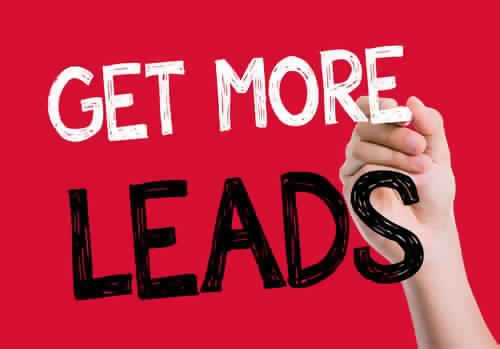 Merchant Cash Advance- the Basics  
A merchant cash advance is an advance on future credit card sales of a business. To repay the advance, the lender takes a percentage of credit sales every day until the advance is paid. Moreover, a business owner is free to use the funds any way they want.
So, when you plan to launch a merchant cash advance marketing campaign to target prospects, it is important for you to encourage them to go for a MCA. For the small businesses and startups, qualifying for a traditional bank loan is really difficult whereas getting a merchant cash advance is comparatively easy.
Here are a few benefits of a merchant cash advance that will help you encourage your UCC leads to go for this alternative funding-
Easy application and repayment process– A merchant cash advance is a straightforward, trouble-free loan process from start to finish. Applying for a traditional loan will require a lot of paperwork and evaluation of numerous things including tax returns, financial statements, credit reports, etc. But a merchant cash advance follows a really simple criterion- a business' monthly credit card report and length of time in business.
No credit or collateral– Unlike traditional business loans that can affect a business' credit rating, a merchant cash advance is a sales transaction and stays off the credit report. So, when you consider merchant cash advance marketing, let your prospects know how this alternative funding is far more beneficial than traditional loans. Also, a business avoids the risk of losing collateral, a common issue in traditional loan default situations.
High approval rate– The biggest reason that compels your UCC leads to go for a merchant cash advance is easy approval. MCAs rely on business performance rather than credit. This flexible approach allows any stable business to qualify for a loan; and, a merchant cash advance offers a high approval rate.
SEE ALSO: Why Businesses Prefer Merchant Cash Advance and How You Can Fund Them
Illustrating the benefits associated with a merchant cash advance will help you encourage your UCC leads to go for merchant funding.
So, first of all buy high-quality UCC leads from a competent lead generation service and then plan an effective marketing campaign to target prospects and sell MCAs.