While the large companies and multinational corporations seek credit for special operations, small businesses, those who have just entered the business world, are short of finances and need capital to fund day-to-day operations. In the starting phase of a business, there are so many expenditures such as inventory, hiring staff, technology and equipment, etc… These entrepreneurs know how difficult it is to manage and operate a business when funds are low. They also need cash to make payroll, pay taxes, or to  avoid defaulting on existing debt obligations.
For this reason, business owners really need to know about their best funding option. The two major funding options for small entrepreneurs are SBA loans and merchant cash advances. SBA loans are available to small businesses unable to get a business loan through normal lending channels with reasonable terms. The program operates through private-sector lenders who provide business loans guaranteed by SBA, the Small Business Administration.  A merchant cash advance is a quick and easy business funding option without the need for collateral. MCA loans require no formalities and no credit checks since they are offered by private lenders. There is no involvement from any bank or other traditional loan provider.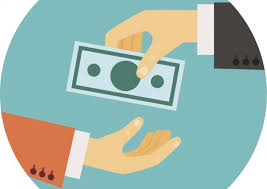 Offeringeasy application and processing, merchant cash is increasingly gaining popularity. Getting high-targeted lists such as UCC leads will help you identify your target prospects immediately, thus allowing you to launch a strategic business loan marketing campaign.
UCC records provide important information about a business including company name, address, phone number, pin code, etc. Knowing this information will help you reach your target prospects efficiently. You can easily get these business loan leads from a strategic lead generation service and craft a marketing plan that prompt prospects to buy loans from you. Explaining to your business loan leads how an MCA makes an ideal option will help you strategize a successful merchant cash advance marketing program. Here's how.
SBA vs. MCA- Choosing the Best Option
Many people are still confused as to which is the better option. Let's make a comparison between the two and see which will work best for a prospect's needs.
Based on financing amounts, SBA loans offer numerous benefits. For organizations that need a few million dollars quickly, SBA can be their option. The approval time is around one week and disbursement takes up to six weeks. The companies' lending standards favor manufacturers with equipment and property that is used as collateral. By contrast, merchant cash advances start from $10,000 and can go up to $51 million. With merchant cash advances, business owners can access funds within a week and even within 72 hours in certain cases. Explaining to your UCC leads how a merchant cash makes for the best financing alternative is the best way to attract prospects and sell MCAs.
See Also: Get our UCC Leads and Market Merchant Cash Advance Effectively
Merchant cash advances offer easy application, fast processing and uncomplicated repayments. The merchant funding companies recoup their funds by collecting a certain percentage of total credit sales. We maintain that  merchant cash advance loans are not as expensive compared to traditional bank funding, plus they are more flexible and forgiving due to the easy processing and even simpler repayments.