Due to the economic downturn witnessed in the recent past, traditional banks seem to avoid lending to small businesses. While this may have led many businessmen into trouble, it has also opened up opportunities for alternative lenders such as merchant cash advance businesses to act as funding sources.
Business loan lenders try to gather leads who need business capital and are seeking business loans. And to achieve that, they often invest heavily in marketing initiatives to accelerate their efforts. However, the task is easier said than done. Businessmen spend a lot of time searching and profiling prospective leads to ensure they are partnering with the right people. However, due to their involvement in the process, their focus often shifts away from core business activities.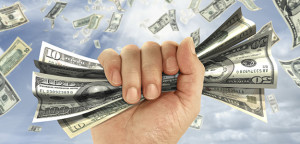 Lead generation service providers help you accomplish this goal without any involvement from your side. They churn out the right business loan leads and make selling easier for you. The funding industry is always brimming with business owners looking to procure quick business capital. Lead generation providers target such owners in need and generate merchant cash advance mailing lists that you can use to pitch your sales. Therefore, you don't need to expend your hard earned money on marketing and branding strategies on something you can easily outsource to a more experienced and reliable team.
SEE ALSO: UCC Leads as your Gateway to Lucrative MCA Leads
Mailing lists are well-searched lists that channelize an instant rush of leads across your way. While there are various forms of data that lead generation providers offer, mailing lists rank high owing to the accuracy of data and strong research work as their base. These lists carry detailed information regarding the background, business strength, experience, as well as current needs of the prospective leads. The information not only helps fulfil your criteria of shortlisting the leads but also serves as a source of information to gauge their backgrounds. Mailing lists specify all the necessary details for you to connect with merchants that are genuinely interested in procuring funds for their business.
Companies like Merchant Financing Leads persistently work toward maintaining fresh and updated data that is always filtered and authenticated before it is shared with clients. By making use of such data, you will not only be relieved of filtering data by making bogus calls but will also save precious time which will help you maintain focus on your core business activities.