When it comes to starting a new business, expanding an old one, or fueling the activities of a small enterprise, business owners most often look for financing. However, with traditional financing or funding methods, it has become hard to get the proper amount of funds in a timely manner. The reason is the outdated approach of traditional financing institutions. Therefore the Merchant Cash Advance (MCA) industry is flourishing.
With an assortment of benefits that cannot be found with the traditional financing methods, the merchant cash industry is expanding day by day. Some of these benefits include:
Faster availability of funds
Hassle-free financing
No restrictions on how to use the funds
A cost-effective method of financing
With all these benefits, it is still difficult for many of the MCA providers to generate leads. Be it live transfer leads, UCC leads, or digital response leads for a MCA business, lead generation can be next to impossible.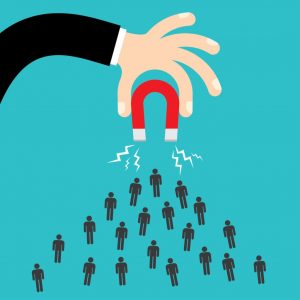 According to recent research, only 5% to 10% cases are conversions made by qualified leads. It goes for every business and MCA provider; this is a cue that they need to generate as many good leads as possible so that more and more conversions can be made.
How can these leads be generated for your business when you have no idea as to who is looking for funding, and where? Let's see how this problem can be solved.
Lead Generation for an MCA Business
High Quality lead generation for an MCA business is exclusively the work of experts. A typical businessman can never generate the high-quality leads working on his or her own. Thus, there is a great need to seek expert services like ours.
We at Merchant Financing Leads know where the leads are because we dedicateall our resources toward finding providing high quality leads. . Youwould have difficulty on your own knowing  what businessmen are looking for funding We do all the heavy lifting and provide them directly to you!
Here is what we offer:
Expert Services:
You can always seek the help of experts when things start to slip out of your hands in regard to lead generation. The experts at Merchant Financing Leads can provide you with a one-stop solution for your all your lead generation strategies.
With our extensive research of the market, UCC lists, an exclusive database, cutting-edge technology, and excellent representatives, we help you get the right business loan leads.
The leads generated for your business have more than a 90% chance of conversions, are highly reliable, and cost-effective. For the best lead generation strategies for your MCA business, you can count on Merchant Financing Leads.
Target Audience:

It is difficult to  know who your audience is and it is not easy for you to approach the targets and sell business loans. With the help of experts, you can get the right information about potential leads.
This information is collected through a number of highly reliable resources and databases. The information is generated in the form of UCC lists that contain the relevant details about businesses looking for funding from MCA providers like you.
See Also: Marketing Merchant Cash Advances? Get Our Live Transfer Leads Today!
The information provides first name, last name, phone number, email address, address, etc. With our help, you could know about the financing needs of these potential leads. With this information in hand, you can quickly target your perfect audience and approach them by various means.
Don't sit back and wait for leads to contact you. Get a jump on your competitor and generate leads with our failsafe methods. For our expert services in lead generation, visit www.merchantfinancingleads.com/.