In this Internet-driven world, where everything is just a few simple clicks away, people are highly attracted to online services be it shopping, searching for information etc. Digital media advertising is taking over the traditional method of marketing including TV ads and newspapers,.. As an MCA provider, if you are looking for ways to undertake merchant cash advance marketing in this Internet world, getting qualified digital response leads is an ideal solution.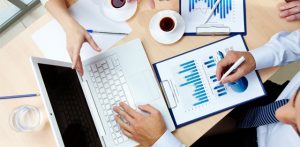 Having access to such MCA leads will help you know your target customers which allows you to plan a strategic merchant cash advance marketing campaign. When purchased from a trustworthy service, digital response leads provide you with the following information-
First name, where available
Last name, where available
Company name
Email address
Phone numbers
State
Usually, the businesses listed in the digital response leads lists are those who are new to the industry and do not have a good credit rating. These businesses have often been refused loans from traditional banks, so they start looking for alternative financing methods such as merchant cash advances and they seek potential customers. When they learn about the benefits associated with this alternative type of funding, they usually opt for this form of business loan.
A merchant cash advance is the easiest and most flexible financing alternative around. It is an advance on the future credit card sales of a business. Unlike traditional loans, a business does not need to have a good credit rating to apply for a cash advance and it will not affect their credit report.
Getting highly-targeted MCA leads from a strategic lead generation service like ours will help you approach your prospects appropriately. At Merchant Financing Leads, we understand what it takes to survive in this highly competitive business world. With the increasing popularity of digital advertising, launching a marketing campaign requires new tactics and up-to-date planning. Our digital response leads are one of the most effective ways to reach target prospects and market MCA efficiently. The lists are prepared from the most reliable sources and are updated weekly to ensure accuracy of the information. In addition, all our leads are phone verified.
Digital response leads will help you launch strategic telemarketing and email marketing campaigns. If you are planning to launch a merchant cash marketing program to sell business loans, getting in touch with a lead generation service like ours is the best solution.
See Also: Want to Grow Your MCA Business? Get our Digital Response Leads Today!
We have a team of dedicated and experienced sales professionals who will guide you as to which marketing program works best for you based on your area and business needs. Once you consider buying digital response leads from us, you can rest assured that you are on the right track to launching a well-planned marketing campaign which will surely increase your sales and maximize profits.
If you are searching for ways to launch a marketing plan that will help you rise above the competition in this Internet-driven world, getting in touch with a lead generation service like ours is your best approach. To learn more, click here http://www.merchantfinancingleads.com/.