Success on the business front, whether it's the merchant cash advance or clothing industry, is usually the result of constant growth and effective leads. But a business requires an investment of time and resources on a regular basis. Little investment of time and resources will sink any marketing efforts. This is why as an MCA provider needs to realize the importance of seeking merchant cash advance live transfers to grow their business.
How does it help?
This is a very important question. Gone are the days when you had to reach your target audience by yourself and explain everything to seal the deal. You no longer need to visit your customers at their offices and talk to them for hours to finalize a close.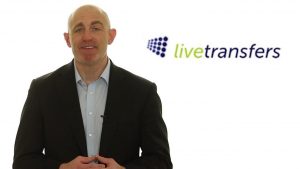 This is true! We know the way merchant cash advance live transfers ensure instant access to leads for prompt conversion. In the whole process, we ensure the availability of necessary basic details of your target audience and prepare a list of their interests and requirements to make sure they are willing to seek your services.
MCA Live Transfers Ensure the Best Lead Generation Opportunity:
This is definitely one of the most important benefits of MCA live transfers for businesses. They are given access to targeted potential clients in a position to make deals. Merchant cash advance live transfers make sure these businesses convert easily.
Less Time is consumed by MCA Live Transfers: 
This is yet another reason why businesses should consider MCA live transfers in order to be successful on the corporate front. Just running after the targeted audience does not guarantee sales. Live transfers bring you the right customers and give you an increased chance to strike a mutually profitable deal quickly.
Merchant Cash Advance Mailing Lists Also Play a Huge Role in this Process:
This is another truth! Your merchant cash advance business needs a target audience to survive on the industrial front. Most businesses struggle because they believe they can connect with their target audience through e-mails. But we know that this does not happen easily nor does it guarantee leads and conversions.
See Also: MCA Marketing in this Internet World? Digital Response Leads Are your Ideal Solution
This is where MCA mailing lists come to the rescue. Getting merchant cash advance mailing lists from a trustworthy lead generation service like ours is the best approach to market your business and attract customers.  At Merchant Financing Leads, we employ the best and latest practices in preparing our merchant cash advance mailing lists and we also have a technologically advanced system for the live transferring of genuine leads to help you close a deal quickly and effortlessly, to achieve business growth. Here are a few features of our merchant cash mailing lists-
Any use of old, stale, needless and inaccurate information/data is avoided.
Idea generation and execution is subject to extensive research, creativity and accuracy.
Requirements and interests of the targeted clients are taken into consideration while preparing merchant cash advance mailing lists for lead generation.
If needed, new ideas are executed to help your business get leads for conversion through MCA mailing lists and live transfers.
If you are planning merchant cash advance marketing and are looking for ways to reach your target audience, getting our live transfer leads is the ideal solution.