Each year we witness new and prospecting merchant cash advance businesses, run mainly by small business owners and entrepreneurs. All these people who are new in the MCA industry get to see the real world: a world beyond virtual life and social media. What fascinates these newcomers is the fact that they can connect with prospecting clients by means of mailing them a small write up about themselves. But no technique "guarantees" success. Some small easy-to-make mistakes can ruin it all. Now the question is, even if you have a merchant cash advance mailing list, how should the direct mailing campaign be designed so that it reduces or avoids the probability of making these mistakes? Here are some of the mistakes easily made that are quite avoidable: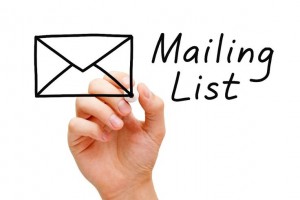 Old and Stale data
No matter how innovative the techniques are that you employ, no matter how interestingly you present your company, it will be of no use if you are getting in touch with the wrong people. It should be ensured that thorough research is done while formulating the lists and that they are updated from time-to-time so that clients do not end up wasting time in a market that is of no use for them. Make sure your merchant cash advance mailing list has up-to-date information.
Dumb Mistakes
Preparing the idea and mailing it in record time without any mistakes is a myth. Idea generation and execution should be characterized by good research and creativity, from the typeface used to the design created. These small blunders are expensive to fix, but they tend to be even worse when they reach the target audience without correction. Text written should be proofread and designs created should be reviewed before being used.
Skipping Intermediate Stages
The entire plan is formulated, mistakes proofread, designs reviewed, and you are all set to launch in the market. In short, you have dealt with every little thing you found necessary for making your marketing venture a success. But still, there are things that need to be looked after. You have taken care of your text, designs, and marketing lists, but you haven't looked into the requirements of the clients. The most basic requirement is contact details. If clients are not aware of your contact details, how will they reach you? Half of the motivation to get in touch with a company vanishes when contacting them is a challenge in itself.
Therefore, it is necessary for you to make a policy or plan that makes it easy for clients to get in touch with you.
SEE ALSO: How Lead Generation Services Can Help You Get Ahead of the Game?
Repetitive Mistakes
A mistake made once is a mistake, but when it is made repetitively, it is simply a habit. When one campaign does not fetch you good results, there is no point in employing the same techniques again and again. Some newcomers may feel that they can put in more efforts to make their failed campaigns bear fruit. But that is just a myth. These new people need to come out of this dilemma and start working on new ideas.
Nothing guarantees success, but yes, the mistakes that new entrepreneurs make can easily be avoided by learning the above lessons.