As you focus on targeting UCC leads in order to sell your merchant cash advance loan, you're faced with many challenges, especially when you know you don't have access to the addresses of potential leads. You're in a dilemma over how to market and advertise your merchant cash advance loan to people who might be genuinely interested in getting one.
In case you've just made up your mind for direct marketing, you're still on the right track, provided you know the benefits associated with direct marketing. Here's a refresher to some of the benefits that have kept marketers motivated time and again: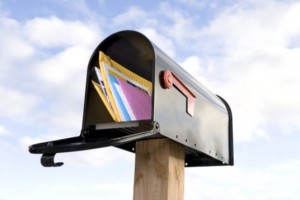 Easy To Track
Depending on how many people respond to your call to action, your direct mail campaign can increase your ROI. For every 1000 mail that you send out, 100 responses clearly indicate a 10% success rate in your campaign.
Personalized
While using a UCC mailing list, acknowledging your recipient means that you're actually addressing your prospect. It's good practice to thank you customer when they've made a purchase, or give them a special offer on their birthdays, anniversary, etc.
Diverse
Although there are plenty of choices for a medium (postcards, letters, flyers, flats, etc.) to execute a direct mailing campaign, your quality defines whether it goes into the bin or elicits a prompt response from your lead. Creative designs and the way you deliver your message will speak about your brand. So, check for the style and aesthetics to ensure that you've highlighted your USPs.
Familiar/Trusted?
In a world full of spams, studies have shown that your prospect will trust a direct mail offer more than the electronic counterparts.
Timing
In addition to being easy to launch, a direct mail campaign for a UCC mailing list can be executed quite quickly too. You can plan it out even during holiday schedules and let people have a look at your mail in their leisure time.
Proven
For over a hundred years, marketers have trusted direct mailing. Even big enterprises like Google, one of the largest proponents of online marketing, dedicates a significant part of its budget to direct mail.
Quicker Response Time
Studies have found that 79% of consumers respond immediately to direct mail, as opposed to the 45% of consumers that act on email instead.
Catch All
While you're targeting individuals as per their purchase history, targeting their neighborhood could be a great idea. You never know when someone unexpected will respond to your mail.
SEE ALSO: Our UCC Data will Help You Target the Right Leads
Local Success
Targeting local shops and banks can also lead to some clients, as it's a preferred channel for receiving marketing.
Discounts
Bulk mails are always cheaper, so stay updated with latest promotions and incentives and cut down the postage prices.
Communicate With Other Businesses
About 79% of marketers in the B2B sector consider direct mail either "effective" or "very effective."
Therefore, if you're aspiring to get the most out of your UCC mailing list, a direct mailing campaign can assure maximum returns.