Ever since traditional banks have tightened the eligibility criteria and introduced new strict regulations in the loan approval process, businesses are looking for alternative financing options. And, merchant cash advance loans come out to be the best alternative for cash-strapped companies looking to purchase inventory, pay wages, or even to pay down their debts.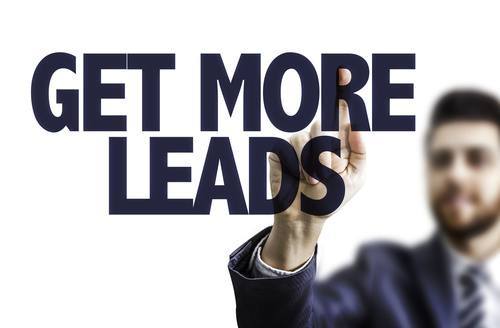 The merchant cash advance industry is booming right now and a number of companies have emerged that offer merchant cash funding to businesses looking for financing. However, you as merchant cash loan provider want to boost your sales and maximize profits. This requires more MCA leads which means a strategic marketing campaign. But, it is not just having an MCA leads list or a UCC leads list to help in generating sales. Your company rules and policies play a major role in attracting prospective clients and compelling them buy MCA loans from you. Here are the top five attributes that will make you an ideal MCA financing company and help you attract more customers.
Offer a Simple and Fast Solution  
If you want to flourish in the merchant cash advance industry, consider offering a simple and fast loan solution for the customers. As a merchant cash loan provider company, you should be committed to offering financing to your MCA leads that might have been refused by other traditional loan providers due to poor credit history, no credit history, low turnover, or even the nature of the industry itself.
Assure Immediate Cash
Try to make the merchant cash advance loan process easy and straightforward from start to finish for your customers. Also, you should assure immediate cash with very little paperwork and fast turnaround times so that customers are left with no room to consider a second option. Typically, a merchant cash advance financing company follows simple criteria considering two things: monthly credit card returns and length of time in business. Also, there can be chances where you will have to lend capital to businesses that have been in operation for just three months.
Flexible and Easy Repayments
For businesses, especially in their starting phase, loan repayments are a major concern. While a bank or traditional loan provider requires a fixed monthly payment, merchant cash advance repayments are a percentage of the total credit sales, which can fluctuate based on sales volume. When sales are more, the loan providers retrieve a higher monthly sum, and in lean times, the MCA recoups its funds accordingly. So, you as an MCA loan provider should make sure that repayments do not become a burden on your customers.
Tax Benefits of Merchant Cash Funding
One of the most important aspects of MCA funding is that the financing cost is completely tax deductible. Yes, any amount over and above the initial principal you borrow is 100% free of income tax, making this form of borrowing potentially very tax efficient. Therefore, as an MCA funding company, it becomes your responsibility to educate your prospects and tell them how beneficial this type of business loan is.
Understand Your Customer Concerns and Show them You Care
A reliable and trustworthy MCA funding company will understand customer concerns and operate their business accordingly. Also, they care about their customers, patiently listen to their questions, and are more than happy to provide any information about merchant cash advances that they need before making a decision. Let your customers' know that you exist because they exist.
SEE ALSO: Want to Grow Your Merchant Cash Advance Business? Getting a UCC Leads List Will Help
Remembering these above-mentioned points and adding them into your business operations will allow you to target MCA leads in a more effective way, thus increasing sales and maximizing profits.