Ever since banks and other traditional loan providers have tightened the regulations and introduced tough eligibility criteria for businesses with poor credit history, small businesses and entrepreneurs are looking for other funding sources. And, MCA funding comes out to be the best solution in the end. A number of businesses are opting for merchant cash advances, and they are finding it an easier and flexible alternative. The merchant cash advance industry is booming right now. Therefore, it is time that you, an MCA loan provider, take full advantage of the opportunity to maximize your revenue.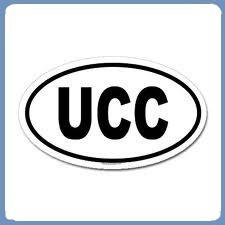 Though buying UCC records is a great way to find prospective clients and increase sales, finding a reliable professional UCC data provider is highly essential. So, it is recommended that you buy highly targeted leads lists from a well-researched company. Here are some important things to know before hiring a professional firm to buy UCC records from:
Pick Random UCC Leads to Check Authenticity
Evaluating the long UCC mailing list containing a hundred thousand names is not possible. In this case, simply try calling random listings to check for authenticity. Remember that the list has to be evenly distributed across all geographical areas and demographics. Once this test proves right, you can be assured that your UCC leads list is high in quality and reliability.
Don't Limit Your UCC Records to Business Owners. Try Calling Sales Managers, Directors, etc.
A high quality UCC records mailing list is not limited to just the business owner. They have information and data about other categories as well. So, you should try and find other categories too. For example, when targeting a business, you always consider contacting the owner. However, you might also target business sales managers or other agents who can introduce you to new businesses from their clientele. You never know where you can find a new revenue source.
Get Your Mailing List Responses Assessed
Once you have purchased the UCC records from a trusted provider, your next step is to approach the customers. However, make sure to ask if the UCC record provider you choose is open to having feedback and assessing the responses you get. A professional and well-researched mailing list provider will offer a free back-end analysis report on your responses, to show demographics across business-type, geography, annual income, age, etc. This information is really helpful for you, as it further provides insights on which segments work the best for you.
Know Your Target Geographical Area   
Geography has a major role when it comes to marketing a merchant cash advance loan. Therefore, when you plan to purchase a UCC leads list, always ensure that you know your target geographical area. However, if you are not able to do it on your own, then the mailing list provider can help. A trustworthy UCC record provider will understand your business and help you determine the prime areas to target. Knowing your target area and your potential clients will help you direct your leads in a more effective way.
SEE ALSO: The Wise UCC Leads Borrower and Merchant Cash Advance
Fresh and Updated UCC lists
Fresh and updated lists are most important yet the most often ignored. Make sure that the source of your lists is updating their data on a regular basis. Fresh and up-to-date leads are always more valuable then stale and old leads. The sooner you can contact the prospect after they have expressed interest or taken an action that implies interest, the more likely they are to still be in the market and be open to discussing the value of your offering.
Integrating the above-mentioned things in your UCC leads marketing campaign will help your business get the most out of your marketing strategy. To learn more about UCC record mailing lists or if you have any questions related to merchant cash advance, get in touch with us via our website at www.merchantfinancingleads.com