A merchant cash advance is a quick and easy alternative to traditional bank loans. The current economic situation is not favorable for small business owners since qualifying for a traditional bank loan is difficult for those with a low credit rating.
Generally, start-ups and small businesses new to the industry do not have good credit scores, making it difficult for them to qualify for bank loans. They then look for alternative financing solutions, and a merchant cash turns out as the most beneficial.
For this reason, a merchant cash advance is becoming more and more popular in a short period of time. However, MCA providers are facing difficulty in finding new prospects and marketing their product. They are opting for different merchant cash advance marketing tactics such as social media marketing, search engine optimization, etc. to reach the maximum customers and sell business loans efficiently.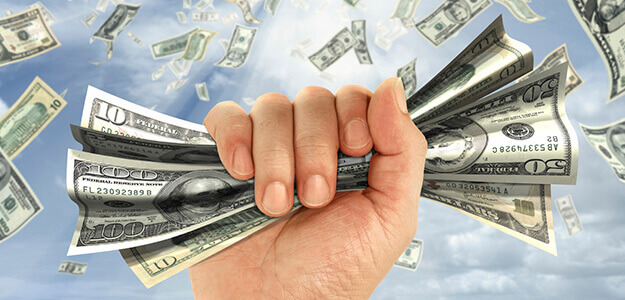 Here are a few valuable benefits of hiring a professional lead generation service-
Fresh and qualified leads– At Merchant Financing Leads, we provide fresh and qualified business loan leads. Our leads lists are updated on a weekly basis and provide complete information about your targeted customers. Fresh and pre-qualified leads are considered as exclusive leads in the MCA industry.
Cost Effective- For merchant cash advance providers, searching for prospects on their own consumes a great deal of time and money. Buying merchant cash advance leads from a professional service is the most cost-effective approach to obtaining target prospects and selling merchant cash advances.
Industry experience-As an expert merchant cash advance provider, we make use of all the latest methods, and marketing strategies and plans to promote your business. We strive hard to keep our MCA business working with great benefits.
DNC Compliance– All our generated leads are DNC compliant. You do not have to worry about the legality .
Get Leads During Bank Hours- We are a trusted lead generation service capable of providing leads during bank hours. On the other hand, there is no fixed timetable for generating leads for digital marketing and other methods.
24/7 customer support– We are a team of qualified and dedicated marketing experts always available to you. We will help you plan a results-oriented marketing campaign.
Getting merchant cash advance leads from a professional firm like ours will help you in merchant cash advance marketing in a more effective way with better results. Your business will be able to generate a good ROI each time you invest in a lead generation service, and you will notice it soon.
See Also: Want to Thrive in ACH Marketing and Sell Business Loans? Focus on Quality ACH Leads
If you are working in the MCA industry and planning to launch a strategic merchant cash advance marketing campaign to attract leads and sell business loans, Merchant Financing Leads is here to help. With years of experience in the MCA industry, we know what it takes to succeed and how to launch a successful marketing campaign. We will help you plan a successful merchant cash advance marketing campaign that will generate sales and boost ROI.