You know that when you have to embark on a MCA marketing campaign, you need to have your strategies, road map, resources, and time and money all planned out. You have probably tried it before and have had different experiences every time in the past. Now, let's assume you already have a highly targeted list of MCA leads, but do you know how you can make the most out of the opportunity? Well, all you have to do is educate your prospects on the benefits of merchant cash advance loans when you approach them via email or phone. Make sure your sales personnel is well informed about the industry and that they can answer all possible questions posed by your MCA leads.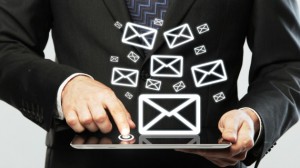 Speaking of the benefits, while you have a fixed monthly payment to be made at the end of each month with a normal loan, with a merchant cash advance loan you don't have any fixed amount as a monthly payment. Instead, you only owe a certain percentage of your daily credit and debit sales. Most of the time, you don't feel the burden of the merchant cash advance payment, unlike the traditional mode of fixed monthly payments. This is because a merchant cash advance is collected in small incremental payments each day, which eases the burden on the monthly cash flow statement.
Interestingly, any business that's struggling with poor credit ratings can benefit most from a merchant cash advance loan. The credit score holds little importance when you apply for a merchant cash advance loan. It actually depends on the company's daily sales to find out if you're approved for the loan amount you desire. The advance is processed within days of approval, unlike traditional financing where it takes weeks or even months for the back to process your loan.
Here are a few other advantages you can mention while you're on your MCA marketing spree, selling your merchant cash advance for your company:
SEE ALSO:  Are You Applying The Right MCA Marketing Techniques?
An MCA loan doesn't need any collateral. So even if you have limited assets, you don't have to risk your remaining assets, which is indeed the case with traditional financing.
You have full rights on the funds received, so you can spend them in any way you decide. There are absolutely no restrictions on the cash advance when it comes to spending it. So, whether you want to buy any equipment or want to use it for business expansion, you are free to choose how you wish to spend the advance
The application process for an MCA loan takes much less time than traditional funding, and you get an instant decision about your funding.
There's no need to write checks every month to repay the loan. Since, there's a split withholding payment method involved, the advance is automatically deducted from your daily sales.
There are no upfront costs associated with getting an approval. Many traditional financing sources require business owners to pay an application or underwriting fee.
So, make sure your MCA leads feel well informed when you market your cash advance loan. This will not only help you convert more leads, but it'll also improve the brand image of your company.