Most people know that an ACH Advance, also known as a Revenue Advance, is a merchant cash advance transaction that is repaid via direct daily ACH bank debits and not from a merchant's bank account. And as ACH leads are those that use ACH funding, marketers use ACH leads lists to target businesses who are genuinely interested in getting a loan. But, as merchant cash advance lenders, you often face the dilemma of deciding which approach to go with for your ACH marketing.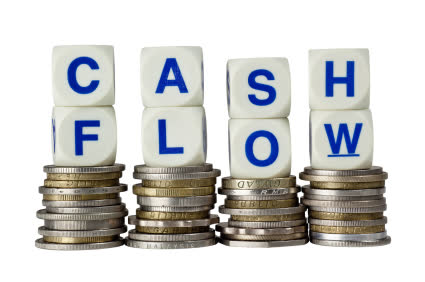 Companies try out all possible channels for digital communications: pay per click, social media, email, etc. But, direct mailing has its own charm for various reasons, and it can indeed result in significant results. It isn't something new, but it is a tried-and-tested tactic known to every marketer. It doesn't matter if you're a small business or a million dollar enterprise, direct marketing has proved to be successful for approaching leads, spreading the word about your company, boosting sales, and more. Even though more and more businesses are turning towards digital media, people still continue to get magazines, bills, and newspapers which certainly means people check their mailboxes every day. Imagine if you're getting a hundred emails a day and just a couple of pieces of postal mail. You have a better chance of being noticed. So, a direct mail campaign can serve your purpose better than an email blast.
If you're still unsure about its benefits, here are the top 5 reasons to employ direct mail in your ACH marketing campaign:
While it only takes a second to delete an email or is missed altogether, a direct mail to ACH leads has an edge since it's something you can touch and feel. This implies that there is a higher chance of getting a response. In fact, a direct mail also has a chance of being noticed by more than one person in the business which is not the case with emails.
Often, when a business owner gets direct mails multiple times over months, he gets familiar with your business. So, the next time he's looking for a loan you're offering, he might consider you. Also, he might also recommend you to someone looking for a loan.
As a part of your ACH marketing, you might also be willing to offer some discounts or extra benefits against a hard copy of your mail. This gives your lead something to hold and have a connection with your material, especially when he walks into your store with it to avail a discount or offer.
As per a recent study by Direct Marketing Association, in 2014 direct mail marketing resulted in $12.61 against every dollar spent on average. From initiation to tracking to direct marketing driven sales, direct mailing has turned out to be the most effective strategy to spread your word.
SEE ALSO:  Three Things You Must Do for Strategic Lead Generation
While other high-end marketing approaches, such radio and TV commercials, are targeted at a wide audience and geographical area, direct mail could prove helpful if you want to target a certain group of people or a set of zip codes. You can focus on more qualified leads at a lesser price.
It's interesting to learn that while direct mail ACH advertising may not be the best approach for all demographics, according to a survey, young professionals from 18 to 35 and elderly people over 65 tend to respond very well to this marketing approach. Thus, if your leads fall in these segments, you can be assured that there will be a greater chance of success and a better ROI on your marketing campaign.
Summary: In the age of digital media, direct mailing might be considered old fashioned. But here's why it can still give you surprising results.