Whether you are operating a merchant cash advance business or fashion store, your success depends directly on continuous growth and the use of effective leads.
To grow a business, you need working capital to invest in essential areas on a continual basis including launching a new product, paying wages, strategizing a marketing campaign and more. As an MCA provider, you will need to make regular investments in advertising for your business.
People working in the merchant cash industry understand the importance of finding and building clients. Unlike other industries such as clothing, food and drink, etc. where you know your target customers, in the MCA industry, finding prospects is not an easy task.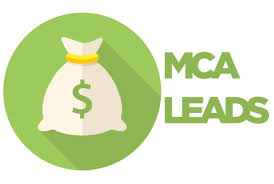 Generally, those new in the industry and small-scale businesses who do not have a good credit rating are denied funding by traditional banks. They start looking for alternative financing solutions and a merchant cash advance turns out to be the best solution, making these businesses ideal prospects for MCA lenders.
Now, with advancements in technology, strategizing merchant cash advance marketing and searching for prospects is on a completely different track. Gone are the days when a business owner had to reach target clients and make them understand their service to generate sales. With the introduction of merchant cash live transfer leads, a business owner doesn't need to visit customers and convince them to buy loans. These live transfer leads ensure quick access to leads for instant conversion.
Opting for a live transfer lead generation program will help your MCA business flourish. Merchant Financing Leads is one of the leading names providing fresh and qualified live transfer leads to help you reach your target prospects efficiently. We offer the most cost-effective and DNC compliant live transfer lead generation program. With years of experience in the merchant cash industry, we have a team of knowledgeable and experience professionals who understand what it takes to succeed and will develop the best strategy to ensure your success. We blend top-notch technology, well-trained call center reps and a proprietary business owner database to deliver outstanding results from our merchant cash advance live transfer campaigns. Our network of call centers is generating hundreds of qualified live transfers on a daily basis.
A quick glimpse of the features of our live transfer leads:
Only highly qualified and decent leads are transferred
We generate leads by considering the interests and demands of audiences
Our live transfer leads are executed to assist your business get prospects for interaction
You pay only for qualified leads
Receive leads during banker's hours- no weekend, holiday or late night calls
If you are planning to launch a merchant cash advance marketing campaign, getting our live transfer leads will help you target prospects and enhance business sales. Our leads are continually updated and have been checked for accuracy and integrity of information.
See Also: Boost Your MCA Marketing Campaign with our Live Transfer Leads
So, what are you waiting for? Get in touch today http://www.merchantfinancingleads.com/