At times of stagnant economic growth, the traditional banks stop funding small businesses, especially the startups due to their bad or poor credit ratings. A business needs smooth cash flow to execute its operations successfully. To meet capital needs the businesses looks for alternative financing such as merchant cash advances.
Featuring easy availability and a high approval rate, a merchant cash advance is increasingly gaining popularity as alternative funding among business owners. An MCA is the quickest lending option available for businesses, this is the reason it is also known as immediate cash. In today's market businesses looking for alternative financing to meet their working capital needs have a number of choices available for funding. These choices are often confusing and complex  and some business owners may not understand terms and conditions that are involved in the process. As a MCA provider, when you plan to launch a merchant cash advance marketing campaign, you need to be very strategic. A number of things should be considered before you actually market your merchant cash advance business.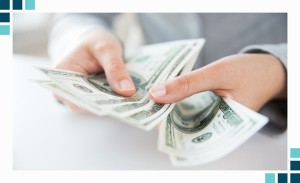 The most important thing that a MCA provider needs to pay attention to is identifying their target customers- those businesses actually looking for funding. We all are aware that finding and building clients in the MCA industry is not easy, even though a number of businesses are looking for alternative funding. Getting highly-targeted lists such as UCC leads is the best way to identify your target customers. When you do not have access to such lists, all your merchant cash advance marketing efforts go waste and you are not able to generate the desired results.
an MCA provider considering merchant cash advance marketing, it is important to contact  a reliable lead generation service in order to have access to qualified leads that will help you know your potential customers. At Merchant Financing Leads we excel in providing fresh and qualified UCC leads that will help you approach your prospects the right way. Our highly trained and dedicated staff works hard to provide our clients with high-quality UCC leads so that they can launch their marketing campaigns successfully. All of our leads lists are constantly refreshed and we our database updated regularly. More importantly, our UCC leads are compiled from the most reliable sources, including qualified live transfers, so they are high in accuracy and authenticity. Use our UCC data for your merchant cash advance marketing campaign including telemarketing campaign, direct mail campaigns, postcard mailings, etc. and experience a boost in your business.
See Also: Targeting Digital Response Leads? Follow These Steps to Maximize Sales and Increase Profits
UCC data outperforms all other lists available in the merchant financing industry due to the credibility of resources and the high conversion ratio. At Merchant Financing Leads, we provide you with what exactly suits your merchant cash advance advertising needs. All UCC records are guaranteed to be 93% accurate on the phone numbers and addresses. So, if you are planning merchant cash advance marketing to sell business loans, getting fresh and quality UCC leads from a strategic lead generation service like ours is the right approach.