For businesses, getting the best possible leads to increase overall profits is among the most vital aspects of achieving long-term success. Getting a large volume of UCC leads is important, but it is also vital to make sure they are high quality. It's a quality show! At times, not having quality leads can also let the profits slip through your fingers.
Lead generation is a strategy used in online marketing to describe the generation of customer interest into a particular product/service of a business. In this modern business world, winning customers is a daunting chore.
Many businesses are competing against each other to grab customers. In such a scenario, it is important to employ strategies that bring in more and more quality UCC leads. But what are the tactics to generate a quality business UCC List?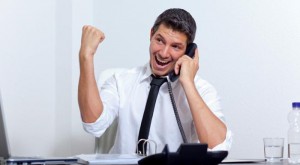 Lead generation can be a useful marketing tool to any business. In addition to this, quality leads have better conversion rates resulting in increased sales. Take a look at some of the latest trends and tactics in practice to produce quality lead generation.
Through Conferences/Tradeshows
Event marketing is a superb lead generation tactic. It's a good platform to display your products and services. Conferences and tradeshows give buyers a chance to connect and communicate with the providers directly. It also enables sellers to solve the doubts of the buyers and introduce themselves personally.
Through Telemarketing
Telemarketing is yet another lead generation tactic that works well for many businesses. Telemarketing is a way through which you can engage customers, reach out to the maximum amount of people, and inform consumers about new products and services. Even in spite of the popularity of the digital channels, telemarketing still manages to work well.
Through Virtual Events/Webinars
Webinars are conducted on the web and are being used increasingly by businesses both big and small to captivate the maximum amount of attention from consumers.
Through Social Media
Social media websites and platforms have become much more than just places where people meet and communicate. These platforms are an ideal way to promote and market your business and also connect with customers on a more direct and personal level. The abundance of information, the ability to reach out to thousands of people, and the ease of generating a buzz are just some factors that have led to the popularity of social media as a possible Lead Generation Tactic.
SEE ALSO: Our UCC Data will Help You Target the Right Leads
Lead Generation through Online Advertising
It's true that billboards and other forms of physical advertising still work beautifully for most. However, online advertising has emerged as a key Lead Generation Tactic in the past few years. Not only is it a great way to reach out to a range of behavioral actions and demographics, but it is also relatively easier and less time-consuming to get into.
Good luck on your quest to generate quality leads! Stay tuned to learn more about the effective tactics of generating quality UCC leads.