Selling merchant cash advance loans to your business leads is a daunting task. Getting a large volume of Merchant cash advance leads is okay, but to turn these leads into a success requires a great strategy. It's mostly about a good pitch! At times, poor strategies also take away your potential prospects. A brilliant marketing strategy is the reason businesses grow! A clear strategy defines your vision, goals, and what you want to achieve from your business loan leads and helps you market them accordingly.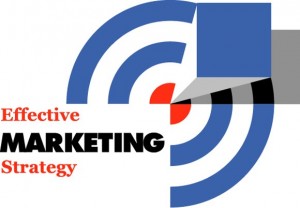 You can try several ways to market your business loan, but whatever way you choose, needs to be strategically analyzed and evaluated to meet the expected ROI. Targeting the right potentials can help generate good leads and great clientele. So, this is the right time to ask if you're executing the right business loan marketing tactics to reach your business loan leads.
Well, it all begins with having a compelling marketing strategy in place. Let's discuss how this can benefit your business and why you need one.
To define the USP (Unique Selling Proposition)
An effective USP sells more! This is what makes your business stand out from the rest. The more effectively you define the unique selling differentiator of your business, the greater it will sell. You need to be very clear what benefits you're going to deliver to your business leads. In other terms, defining the value proposition ignites the whole process and distinguishes your business from others. It's time to define the value proposition to your business loan leads.
Knowing your target audience
Before directing any business marketing strategy, you need to ask these very important questions to yourself. Why are you targeting leads? Whom are you actually targeting? What message do you intend to give? And, why should your business leads buy from you? This will help you manage the steps accordingly and is also a great way to achieve your business loan marketing strategy.
The big picture
Huge business empires are the result of the goals a business owner sets. Looking at the big picture gives a clear idea of planning your actions. You need great campaigns for your target group, utilizing traditional or digital media, with an impressive dollar return on investment.
To keep you more focused
Staying focused on your business marketing goals helps you execute the actions in a more planned manner. And that's how you can build a healthy relationship with your business loan leads.
SEE ALSO: Does It Make Sense to Buy Leads for Business Loan Marketing? Yes It Does!
Evaluate Results
Evaluating your results gives you a transparent idea of the effort, tactics, and money used in various campaigns. Earning responses from the right prospects and turning them into successful leads is quite challenging. Evaluating your campaigns shows the actual success ratio and the strategies that did not work. It also shows you what campaigns you need to improve.