Due to the current economic state in which traditional banks have stopped funding small businesses with bad credit, a merchant cash advance is quickly becoming popularity a viable alternative. However, MCA providers are aware how difficult it is to find and target the right prospects and agree that generating quality merchant cash advance leads is a challenging task.
The merchant cash advance has been recognized as an alternative financing option for small businesses; however, the MCA industry is still facing challenges in finding viable leads. New MCA providers are considering business loan marketing and investing in social media advertising, but the results are not always advantageous.  Making large investments in marketing campaigns without business loan leads is pointless and searching for leads on your own will take up valuable   time and effort. If you believe that your merchant cash advance marketing efforts are going to waste, stop and invest in a competent lead generation service. When a business is new or struggling to expand, generating loan leads can be difficult.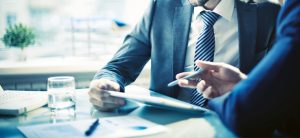 Investing in a strategic lead generation service is a good way to generate business loan leads and sell MCAs effectively. It's wise to invest your time, effort, and money in a lead generation company, as it the most effective and efficient way to gain relevant and quality leads. With a merchant cash advance lead generation company, MCA loan providers can find opportune buyers for their MCA loans. Most importantly, an MCA lead generation service provider, such as ours, delivers a hassle-free service. Here are a few benefits of hiring a lead generation service to successfully launch merchant cash advance marketing-
Fresh and qualified merchant cash advance leads– When you hire a competent lead generation service, you can be assured that no recycled or out-of-date list of prospects will be processed for you. Competent firms deliver fresh and effective databases to help you reach prospects quickly. They have a team of qualified and experienced professionals that will help you establish the right pitch for your business.
Not a single opportunity goes missing– A strategic lead generation service always keeps it promise and will never let you miss a business opportunity. With the help of the right mix of techniques and expertise, generating merchant cash advance leads becomes effective and easy. They are committed to connecting fresh leads to your business so that you don't miss out on any opportunity.
See Also: Boost Your Merchant Cash Advance Sales with Our Fresh and Qualified UCC Leads
Incomparable customer support– At Merchant Financing Leads, we have experts and seasoned professionals who are always there for you. We operate 24/7 and our expert team of marketing professionals work hard to deliver the best solution for your business.
If you are planning merchant cash advance marketing and think that finding MCA leads is a challenging task, hiring a professional lead generation service like ours is the right decision.