Marketing a business loan, such as merchant cash advance, is a bit challenging. With so many providers having emerged in the recent years, the competition is soaring high. But, in order to choose the right course of action for your business, you need to ask two questions: Should you buy leads for your business?
If yes, you need to take care of two important things:
1.    Are you going to take the job of follow-ups and nurturing them?
2.    Can you afford to finance it?
To most, the first question may not look like a big deal. They may not even give it a thought and just say yes. But most people do not realize how big a job it is to convert leads. The job certainly cannot be overlooked so easily.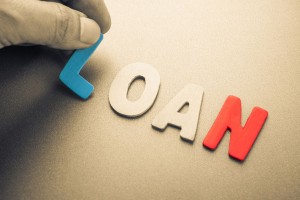 According to Robert Clay, founder of Marketing Wizdom, 80% of the sales are backed by 8% of the salesmen. How does this happen? Clay says that it needs at least 5 follow-ups after the initial contact and before the eventual sale, but mostly people give up after 2 attempts. For the determined ones, their persistence pays off.
If you contacted the client twice and they did not respond, that does not mean the lead is dead. When the customer doesn't get pre-approved for a reason like poor credit or less time in business or any other reason, the lead still isn't dead. No matter what they tell you, your lead still exists.
After all this, question yourself this second question, "Are you going to put in a sincere effort to nurture these leads and get them converted?" If yes, then buy it. But if you still feel that it is too much of a job for you, then don't waste your hard-earned money on it.
Assuming you gave a nod to buying leads for your business loan marketing, the following are the things you will need:
1.    A CRM
2.    Follow up plans
3.    Meaningful and useful content
4.    Time of course
After this, create a lead follow up plan. It will help you determine how a lead gets motivated in a short time span. In most cases, you won't even get through the plan, because before that you will know where the lead stands. There is one thing you need to understand: these follow ups will not end in 10 days. After that, they transfer to something you are used to, that is, drip plans with consistent contact points.
Beyond this, it cannot be specified that one vendor is better than the other. Eventually, it is you who will have to research and find the best vendor for yourself. You should keep in mind that you are not going for a product but a system. The leads are generated by a website they create and are then passed through a CRM where you can manage every activity with your contact. Yes, there are different levels and services, but the final result is the same. If you wish to verify, then ask to speak with a current customer. This can help you to have a better vision. There are agents who love their lead providers and then there are those who are planning to break up with them.
SEE ALSO:  Know Why Your Business Loan Marketing Has a Greater Chance of Succeeding!
So, what really matters is the fact that one lead a year or 1000 leads a month won't get you anywhere if you do not follow up. Follow ups should be quick (within minutes), keep in touch with the lead, show them love, and try to convert. Share important information with them on a regular basis. Also, try to get an appointment. Get comfortable with your clients, as they will be the ones you may have to work with for 9 months to 2 years.
So, the next time you wonder if you should buy leads or not, ask yourself if you really wish to put in an effort to convert them or not. Your effort and determination can make all the difference in your business loan marketing.