Taking a business loan from a traditional bank involves tons of complexities. It's just not easy! Poor credit history or no credit history makes it very difficult to get approved. But, that's how traditional banks operate. So, why go the complex route when there is a much simpler way to get your business financed?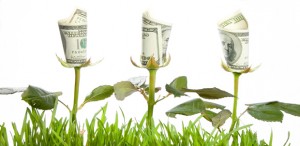 Merchant Cash Advance Loans are the quicker and easier way to get the funding you need!
So, whatever business goals you have—adding more stock to your inventory or hiring new staff, paying salary to your staff or buying a new piece of equipment—a Merchant Cash Advance is the right fund provider for your business.  And on the top of that, the entire process of getting the loan is very easy! You don't need to struggle with any drawn out application process or have to face any unnecessary delays. There are multiple benefits that your MCA leads can avail from a merchant cash advance loan.
Understand Merchant cash advance loans first
In simple terms, merchant cash advance loans are  lump sum cash provided to your MCA leads against the future sales of their business. This is the only principle on which merchant cash advance loans operate. You need to commit a percentage of your future sales to the MCA lender. You can borrow this advance based on your current sales deposits, and then you're absolutely free to invest the money the way you want for your business. And your MCA leads can avail this type of advance instantly and more conveniently than any other funding option.
So, sit back and count the benefits. There's a lot that merchant cash advances promise.
Easy documentation
There is no arduous paperwork involved with a merchant cash advance loan. MCA providers operate on very simple criteria. Monthly credit card returns and the length of time in business. Say, the minimum credit required is $5000 and the time in business is nine months. Your MCA leads just need to process two months of bank statements, a copy of a mortgage or lease statement, and identification proof to streamline the whole application process.
Speedy approval
The approval process depends on how your business is performing in the market presently. There is nothing to evaluate from credit reports. The basic need is the stability of your business and the monthly income of the past few months. That's why the approval rate of a merchant cash advance loan is really high as compared to other commercial loans.
SEE ALSO: Targeting the Right Market: The Key to Optimal Revenue in the MCA Business Loan Industry
Instant access to cash
The fast approval of your business loan application gives you instant access to the cash for your business needs. Normally, it just takes a week's time to get the cash in hand. So, the entire process consumes less time and lets your MCA leads plan their business ahead.
Easy and relaxed repayments
When it comes to repayment, the amount varies because it depends on the monthly sales volume your MCA leads generate. In simple terms, higher sales mean higher deposits and lower sales mean lower deposits, which is quite different from a fixed monthly installment when it comes to commercial loans.