Working in the merchant cash advance industry, getting leads, and encouraging the customers to buy MCA loans requires planned strategies, resources, time, and an understanding of the customer's needs. As you are already in the merchant cash advance business, you have probably tried it before and probably have had different experiences in the past. Thankfully, getting an MCA leads list is easier now. These lists will provide you with the important information about your leads, such as contact numbers, addresses, etc.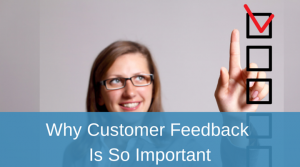 Now, assuming that you have a highly targeted MCA leads list, you want to target them in the right way so that you make the most out of the opportunity. Many entrepreneurs and business owners already think that merchant cash advances are a convenient option due to their easy application process, fast processing, and more. However, educating prospects on the benefits of MCA loans and how they can ease their business life is vital to entice your customers. When you consider approaching your MCA leads, justifying these seven questions will help you gain the trust of your customers and sell MCA loans:
1. How will the loan help to win more business?
Insufficient funds will result in inadequate cash flow which can slow down the business operations and obstruct your growth. Getting a merchant cash advance will help your cash flow issues and makes sure that your loans are paid back timely.
2. Can MCA loans be used to buy new equipment?
Yes, MCA loans can help you acquire new equipment for your industry. Getting new equipment will serve as an asset that will eventually enhance the business operations, helping you accomplish tasks successfully.
3. Do these loans promote business growth?
A merchant cash advance loan is given against future receivables which makes it a sure investment in business growth. Basically, the loan repayment is a certain fixed percentage of your weekly or monthly sales. So, there is no sense in getting one if it does not contribute towards your growth.
4. When should you apply for MCA loans?
An MCA loan is immediate cash with fast processing. As soon as you apply for the loan, your request is processed and the cash reaches you immediately. However, do not take out a merchant cash advance if you don't need it quickly. Apply for a merchant cash advance only when you need it.
5. What would be the appropriate number of sales to help repay the loan and still let the business run unaffected?
Merchant cash advance repayments are made by deducting a fixed percentage amount of total credit sales. The best method to capture these automatic deductions from profit is to find ways to increase sales to a higher level and maintain it.
6. Will the repayments take away all the money and affect other payments and bills?
Usually, the MCA loan repayments are made when a business is making profits and the repayment amount is a fixed percentage of total credit sales. So, there is a slim chance that it will affect your ability to meet other expenses, such as bills and operational costs.
7. Is there any need to make sales through credit cards?
Yes, the businesses who opt for MCA loans must make sure that the sales are done through credit cards only. So, as a business owner, you need to ensure that your borrowers are making use of credit cards when purchasing goods or services from you.
SEE ALSO: Common Mistakes by Marketers While Using Merchant Cash Advance Mailing Lists
Educating your MCA leads on how merchant cash advances can ease their business life and help in business growth will help you sell MCA loans in a more efficient way.