Since the conventional banks have stopped funding small businesses due to the lingering effects of the great recession, business owners are looking for alternative funding sources. A merchant cash advance comes out as the best solution. Though the MCA industry is thriving right now, finding and building clients is still a major challenge for MCA providers.
As a merchant cash advance provider, looking for leads to boost your MCA business, getting quality leads from a strategic lead generation service will help you find the right prospects. Many merchant cash advance providers may not choose a lead generation service as they plan to find prospective clients by themselves, however they don't realize that this will cost them valuable time and money. Without a list of prospective merchant cash advance leads, reaching out to potential customers is a daunting challenge, especially when your previous merchant cash advance marketing strategies haven't paid off Getting qualified live transfer leads from a strategic lead generation service like ours is advantageous in launching a merchant cash advance marketing campaign successfully selling business loans successfully.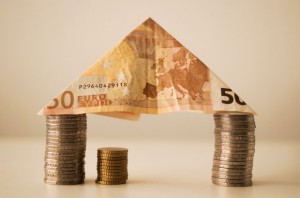 At Merchant Financing Leads, we provide fresh, qualified and DNC compliance live transfer leads that help you reach target prospects efficiently. Our merchant cash advance mailing lists provide complete details about a business including name, company name, phone number, company address, etc. Knowing these details about a business including the geographical area can help you reach prospects in the best way. Using this approach, you will be able to know your target prospects better.
Major Benefits of Buying Qualified Live Transfer Leads from us-
Pay only for qualified leads
Speak only to qualified merchant
DNC Compliance- No Press 1 or Voice Broadcasts
Receive leads from banker hours- no weekends, holidays or late night calls
Generally, the businesses listed in qualified live transfer leads are those who have previously applied for a merchant cash advance and are seeking this type of loan in the near future. The businesses that have already applied for an MCA are aware of the loan application process and repayments so they make the ideal customer.
Additionally, when you buy live transfer leads from a trusted lead generation service like ours you can rest assured that you will reach your prospects quickly and effectively. Our lists include the names of the businesses that have a minimum of 1+ year in business, $10,000 or more a month in gross sales revenue, merchant funding needs within 1 – 2 weeks, and the merchant has an immediate use for the funds.
The live transfer leads we generate are highly reliable and assured guaranteed prospects because of the credibility of our resources and the conversion ratio. The lists ensure accuracy of up to 93 per cent. Additionally, the data contained in the lists is first checked, confirmed, and then filtered to guarantee integrity and authenticity of the information. Also, our experienced and dedicated sales team is always ready to help you launch an effective and successful MCA marketing program.
See Also: Explaining the 'How' of a Merchant Cash Advance Will Help you Target Digital Response Leads and Sell MCAs effectively
So, when you plan merchant cash advance marketing to sell business loans, getting our qualified live transfer leads is the ideal solution.