Are you working in the MCA industry searching for prospects to launch a merchant cash marketing campaign? Have you been deceived by merchant cash advance leads that were already sold multiple times? Are you just tired of dealing with companies that do not deliver results as promised? Whether you are in need of live transfer leads or UCC lists, getting in touch with a reliable lead generation service like ours is a sound approach.
Merchant funding is increasingly gaining popularity because of the benefits. During times of stagnant economic growth when traditional banks stop funding to small businesses with bad credit, a merchant cash advance turns out as a good alternative. But, those working in this industry understand how difficult it is to find new prospects and sell business loans. Fortunately, highly-targeted lists such as merchant cash advance live transfers exist to help you find your ideal market.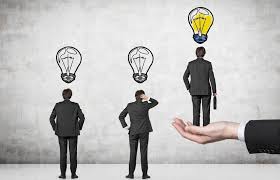 At Merchant Financing Leads, we excel in providing the most cost-effective and DNC compliant live transfer lead generation program that will help you reach your target prospects quickly. With years of experience in the lead generation industry, we know what it takes to succeed. By understanding your business needs and the industry standards, we will provide you with quality leads and guide you throughout your merchant cash advance marketing campaign. We blend top-notch technology, well-trained call center representatives and a proprietary business owner database to deliver superior results for your marketing campaign.
Our live transfer leads are highly reliable and guarantee an increase in prospects because of the credibility of the resources and the high conversion ratio. The leads we generate are thoroughly researched and ensure up to 93 percent accuracy. The data contained in the lists is checked, confirmed, and then filtered to ensure the integrity and authenticity of the information. All of our leads are regularly updated and changes are made monthly leaving little chance of missing out on potential clients.
We have an experienced and dedicated staff in our call centers who work around the clock to generate high-quality qualified live transfers daily.
Our qualified live transfer leads meet the following criteria-
Merchant has an immediate use for the funds
Minimum 1+ year in business
Online tracking portal
Speaking to the business/decision maker
Merchant needs funding within one to two weeks
$10,000 or more a month in gross sales revenue
See Also: Approaching UCC Leads? Compare Merchant Cash to Traditional Business Lending and Gain Customers
One of the advantages of purchasing live transfers leads from us is that you pay only for qualified leads. If you want a boost in your MCA business and are planning to launch a merchant cash advance marketing campaign, buying our live transfer leads is the best solution. Our team of dedicated marketing professionals are always available and at your service to help you sail through the entire marketing campaign.
What are you waiting for? Ensure your success with Merchant Financing Leads. Give a call today at 001 877 692 3594.