You invest a lot of time, money, and resources in generating leads for your business. And then you invest in huge marketing strategies. But what does all that effort bring? Are the results satisfying or fulfilling your business expectations? If you can't say YES, then it means your lead hunting procedure is just not promising. It's not wise to experiment with things that can put your business at risk. In fact, a much better idea is to buy quality business loan leads from a lead service provider. Buying good, quality leads helps you execute your marketing tactics more effectively and brings you a great ROI, rather than just wasting time on fruitless prospects.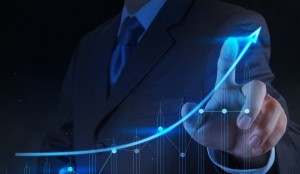 Another great way to grow your business is by utilizing a UCC list. Businesses that have already received benefits from a UCC list, find it an effective way to get more successful leads. And if you're wondering what this UCC list contains and how this can bring benefits to your business; then this piece is for you!
In the present market scenario where businesses are hunting for more and more leads, it's very difficult to generate quality leads to drive your business. So, you need a company that can partner along with you in your goal of finding quality leads, to close more business deals. And this is why you should rely on a good merchant cash advance lead provider, who not only understands, but also contributes to increasing positive results for your business. A highly qualified UCC list of prospects is the way getting good business. An authentically, verified list of prospects is the way you can have a focused marketing strategy in place. Then, you can effectively execute those strategies to achieve your business goals.
A UCC list is the most effective telemarketing list of those individuals or businesses who have taken a cash advance in the past and could be looking for an advance again. So, because these business loan leads have already obtained funding for their businesses in the past, the chances are that they might be looking for similar opportunities again. These are the warm leads for your business. And these warm leads are acquainted with the entire procedure of applying for a merchant cash advance loan. They are also well aware of how alternative business funding options can help them grow their business, which turns them into HOT buyers.
The credibility of UCC lists is higher as the sources are authentic and completely verified. And this is why UCC lists have a higher conversion rate. We at Merchant Financing Leads understand the need of verified quality leads and that's why we offer you the UCC list at an affordable price as compared to other lead service providers. We have an accuracy rate of almost 93% when it comes to the contacts and locations of the recorded businesses. Many businesses are already benefiting from the services provided by us. Generating high quality leads is our forte and this is how we're helping lenders who are spending a huge amount of money on marketing on a monthly basis.
SEE ALSO: Want to Grow Your Merchant Cash Advance Business?
The UCC data provided by us comprises of the first and last name as well as the area. You will also get to know the name of the company, phone numbers, mailing addresses, and the information related to the city and state along with the zip code. To verify more about those businesses, the SIC code, along with an entire description, the information of the employee, the day, month, and year on which the business was filed, and the estimated sales volume are all  recorded and documented in the UCC databases.