The ongoing repercussions caused by the lingering effects of the great recession are still affecting companies around the globe, especially start-ups and small businesses. Qualifying for a loan from a traditional bank is still a challenge for those with bad credit. As a result, businesses now look for alternative financing, such as merchant cash advances.
A merchant cash advance is the best solution for cash-struggling businesses. While merchant funding is increasingly gaining popularity, an MCA provider is also facing difficulties in finding the right prospects. Those already working in the merchant cash advance industry are aware of the importance of building clients and selling loans. When it comes to marketing, you need to know your target audience; Fortunately, ACH leads exist to help you reach prospects effectively.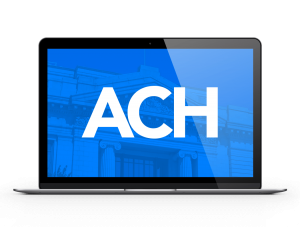 When buying ACH leads lists to sell merchant cash advances, it is important to hire a trustworthy lead generation service like ours that will help you gain more customers and accomplish your business goals. Merchant Financing Leads is one of the reputed lead generation firms providing quality ACH leads that help vendors plan a perfect ACH marketing campaign to reach your prospects quickly.
Here are a few advantages of buying ACH leads from a competent lead generation service-
Fresh, Up-to-date ACH Lists– Those working in the merchant cash advance industry are aware of the importance of fresh, qualified business loan leads. Getting in touch with a reputed lead generation service like ours is the best way to buy up-to-date ACH lists and recognize your target customers. These lists will help you strategize a successful ACH marketing campaign. Importantly, all our lists are regularly updated and prepared from the most reliable resources.
High in authenticity– At Merchant Financing Leads, we guarantee the authenticity of our ACH data; all the data is filtered; and when our preparing lists, the names and contact information of the most relevant companies are taken into account. When you choose us as your competent lead generation service, you can rely on us to launch your ACH marketing campaign.
Accurate– Accuracy is a key feature of a business loan lead, be it UCC leads or ACH lists. We, at Merchant Financing Leads, understand your needs while also respecting any limitations to provide highly accurate ACH leads list that can help you reach potential customers. All our leads are guaranteed to be 93 percent accurate. Our team of experienced professionals will determine your business needs first before providing you with ACH data that suits your specific marketing needs.
Better conversion ratio– As more and more businesses are opting ACH payments for merchant cash advances, we can say that these high-targeted lists will provide a good conversion ratio for your business. Getting our fresh and qualified ACH leads is the ideal way to reach the best prospects.
See Also: Small Business Boom on the Horizon- Make Money Using Our Highly-targeted Leads and Market MCAs Successfully
If you are considering ACH marketing to sell merchant advances and are looking for ways to reach target prospects, getting quality ACH leads list from a trustworthy lead generation service is a great help.