Owing to the lingering effects of the great recession, the traditional banks have approved a very insignificant percentage of business loans, especially when it comes to small companies. While the economy has been recovering and there is an increasing demand for small business credit, the banks still avoid funding those companies having poor credit ratings. For the small business owners who are looking for alternative financing to fund their operations, merchant cash advances come out to be the best solution.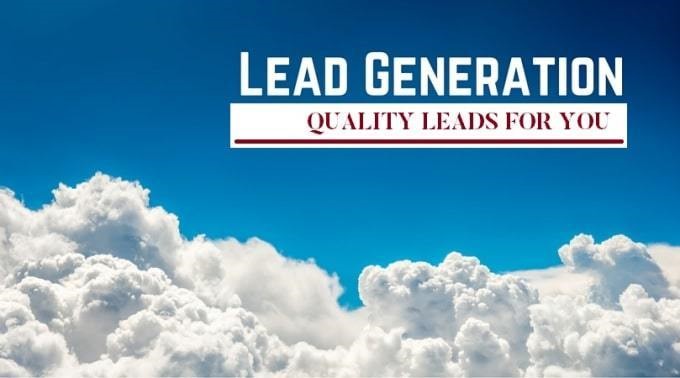 A merchant cash advance is a quick and easy alternative to business funding without the need for collateral. Unlike traditional banks that have a fixed repayment plan with a set interest rate, Merchant Cash Advances recoup their funds by collecting a percentage of the business' total credit card sales each month, and sometimes even the weekly sales. While the merchant cash advances are the best funding options available nowadays owing to the lucrative benefits, finding prospective clients to sell business loans is still a challenge for MCA providers. Fortunately, UCC leads lists exist.
Mainly, UCC lists contain detailed information including name and contact information about businesses who previously applied for a merchant cash advance and are expected to seek this type of loan again. Generally, the companies that opt for MCAs are mostly new to the business and face difficulty in getting loans from banks and other traditional loan providers. A merchant cash advance is their ideal financing option. In order to ensure that business operations run smoothly, an instant flow of cash is required. This is where your business–MCA funding–comes into play. And having access to quality UCC leads will help you reach your target customers productively.
If you are considering a merchant cash advance marketing campaign, getting fresh, updated UCC lists can boost your efforts and yield better results. More importantly, the businesses listed are quite aware of alternative financing. Thus, they are considered to be better prospective clients. Moreover, as the businesses are already aware of this financing option, it helps you save valuable time and money as calls to these leads become short and concrete. UCC records are highly reliable and outperform all the other lists available in the MCA industry because of the credibility of the resources from where the lists are compiled and the good conversion ratio. These records provide significant information such as the first and last name of the contact as well as their address. Moreover, these lists also contain details about the company's name, phone number, mailing address, city and state along with the zip code.
SEE ALSO: Why Businesses Prefer Merchant Cash Advance and How You Can Fund Them
So, getting in touch with a trustworthy lead generation service like ours for fresh, updated UCC leads is the best option to launch your next MCA marketing campaign successfully. At Merchant Financing Leads, we excel in providing fresh and qualified leads that help you reach your potential customers the right way. Moreover, all our leads are phone verified and are guaranteed to have an accuracy of up to 93 percent.
To get started, Call Us Today: 1-877-969-1960.