It seems businesses have to get more and more traffic now days!
You put your heart, mind, and soul into getting leads for your business. At times, you might also be trying hard with your lead conversion strategies. But all the tricks and tactics fail when your business strategy lacks clarity in terms of targeting the right segment of people. Well, the ultimate goals of any business are to drive more traffic, attract more customers, bring more leads, and finally sell more! But what should you expect in terms of revenue or returns? Do you have a good amount of MCA leads for your business? And is it doing well when it comes to meeting your desired set of goals and expectations?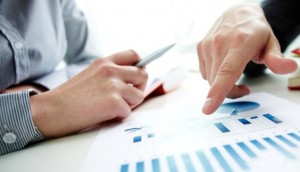 If you're not sure about the revenue and returns, then this is the right time to realize the importance and need of a competent lead generation company that can help your business. A company that can partner well with you and work closely in delivering the MCA leads that exactly match your business goals and requirements. Lead generation firms that deliver potential prospects for your business are the ones who have a good amount of exposure and expertise. They have different selection criteria and lead generation tactics when it comes to providing the best prospects for your business.
The way the merchant cash advance industry is booming and helping several small and mid-sized businesses to grow, really requires no other introduction. Businesses have access to a reliable business loan provider in this day and age. Also, businesses are aware of the harassment and delays with traditional or commercial banks, which leads them to choose a smart funding alternative for their merchant cash advance business. Well, targeting the right segment of MCA leads helps you achieve a better ROI for your business. And for this, you need to take the first step or initiative by choosing an expert lead generation firm that is committed to delivering results for your business.
Merchant Financing Leads is a firm that possesses expertise in generating leads for prospects seeking a business loan. They are a firm that has different selection criteria and provides a verified list of leads and focuses more on business relationships and industry partnerships.
How we do it
We select the business leads that have at least $350,000 as their annual sales revenue and have at least one year in business.
We have software in place that gathers our UCC records. We capture the hot leads looking for additional funds for their business.
The creative members of our clan draft some innovative fresh mail pieces based on the latest trends and fashions and target the right MCA leads for your business.
See Also: Five Advantages of Merchant Cash Advance MCA Leads That You Need to Know About
Our team works constantly to provide verified and the best quality leads list for your direct mail campaigns and telemarketing needs. We keep our lists fresh and up-to-date and they have higher conversion rates.
We value business relationships and help you to build brand rapport of your business. And through targeted MCA leads, we ensure considerable business growth and a positive ROI.