As you all are aware, building clients in the merchant cash advance industry is no child's play.
Fortunately, UCC leads lists exist and can prove quite helpful. UCC leads lists are mainly the records containing information, such as name and contact details of those businesses who have received a merchant cash advance previously and are expected to seek one again. When looking for merchant cash advance leads, having UCC records will help you reach your target audience in a more productive way.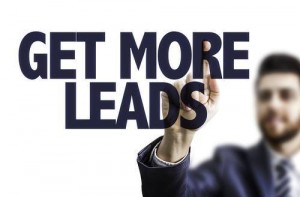 However, just having the UCC leads list is not enough to target your customers. As a financing company, you need to know and understand how to convince your leads to get merchant cash advance loans from you. You will need to educate your UCC leads as to why getting merchant cash advance loans is much better than other traditional loans.
Here are three effective ways that will help you encourage your UCC leads to get a merchant cash advance loan from you:
MCA Loans are Easy – No Formalities, No Eligibility Criteria
One of the major reasons MCA loans are gaining popularity among people is that they are very easy to get. Unlike traditional banks that have an extended and hard loan process, getting MCA loans is much simpler. Moreover, there is no eligibility criteria to get MCA loans. Entrepreneurs who have applied for bank loans previously are quite aware about the tough eligibility criteria and the difficulty in fulfilling all the conditions. On the contrary, MCA loans are easy and stress-free.
Merchant Cash Advance Loans Process Faster than Traditional Banks
In today's world where competition is really tough, it is essential for a business to ensure a smooth flow of cash. There are situations when your business demands immediate cash, and you don't have enough money in your bank account. At times like these, your best option is to request a loan. Either you can wait for months for a bank to process your loan request, or you can opt for an MCA loan. Merchant cash advance loans process faster. It is one of the main benefits of MCA financing, because the loan request is processed in a very quick time period and you do not have to wait before the cash reaches you.
Repayment is Even Simpler
Whether you are new to the business world or an established businessperson, you are well acquainted with those traditional loan practices, and especially their difficult repayment process. Unlike bank loans, which involve several repayment terms and conditions, an MCA loan's repayment is extremely simple. The biggest advantage of MCA financing is that the payment schedule will depend on the revenue of your business. Generally, you need to pay a fixed percentage amount of your daily credit sales, which is decided at the time of procuring a loan. Moreover, there are numerous ways of paying back your loan.
SEE ALSO: Boost Your Sales with our MCA Lead Generation Techniques
So, telling your UCC leads about why MCA loans are beneficial and how they can ease their business life and help them survive the growing competition will let you market your MCA loans in a more effective way.