The MCA industry is booming right now, but a merchant cash advance provider is still facing challenges in finding the right prospects and selling business loans. Merchant cash advance providers understand that finding and building clients in the MCA industry is not easy. Fortunately, ACH leads lists exist that can help you reach your prospects quickly.
An ACH Advance is a merchant cash advance transaction generally preferred by businesses over other payments. They are repaid via direct daily ACH bank debits; this type of advance is also known as a revenue advance. Since ACH leads are those that use ACH funding for the purpose of providing cash advances, businesses can target their marketing with ACH records. An ACH leads list is very useful for marketing a merchant cash advance business. The list contains the name and contact information of all those businesses who have previously applied for a merchant cash advance and are expected to seek this type of loan again in the near future. Generally, these businesses are aware of the traditional methods of financing and the limitations associated with them; so, they make an ideal customer.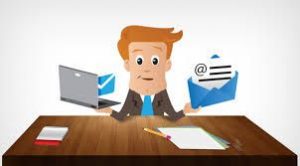 Companies listed in ACH records are mainly new to the business world, and are trying find a space in the market. To do this, they require funds, and merchant cash advances are their best funding option. These lists help you pitch your MCA loans to targeted people. The businesses listed are familiar with alternate financing options and they also prove to be a prospective set of clients.
The businesses listed on ACH lists make ideal customers since they are already aware of the loan process. The targeted lists help you pitch your MCA loans to the right prospects when you consider suitable business campaigns. Getting a quality ACH leads list is key to merchant cash advance marketing.
When you start your ACH marketing, having a quality, up-to-date ACH leads list will be an asset for your company's marketing program. For this, you need to get in touch with a reliable lead generation service like ours that can provide you with targeted lists. At Merchant Financing Leads, we excel in providing fresh, qualified ACH leads lists that will help you approach your prospects the right way. All our leads lists are continuously updated. More importantly, our ACH leads are compiled from the most reliable sources, including ACH live transfers, so they are high in accuracy and authenticity.
See Also: Get MCA Leads with a Reputed Company and Make Huge Business Profits
Our marketing experts are available to help meet your goals; if you have any questions or queries regarding our leads list or ACH marketing, you can contact them over the phone or by email. If you want a boost in your MCA business and are considering ACH marketing, getting our highly-qualified ACH leads is the right solution.