At times of stagnant economic growth, the traditional banks stop funding to small businesses because of poor credit. For any business to operate successfully, a smooth cash flow is needed. Cash struggling businesses start looking for alternative financing and a merchant cash advance turns out to be advantageous solution.
A merchant cash advance is a quick and easy alternative to business funding without the need for collateral. This type of loan allows a business to receive funds against their company's future sales. When a business owner is in need of immediate cash, but does not have the credit, assets or waiting time needed for traditional financing, an MCA is the perfect option.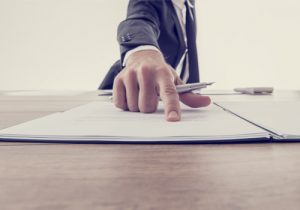 Though the merchant cash industry is booming right now, an MCA provider is having difficulty in finding the right prospects to sell business loans. Having access to merchant cash advance leads will help you reach target prospects efficiently. These high-targeted leads lists provide complete information about the business including business name, contact details, owner name and more; they are also genuinely interested in securing loans. However, just having access to business leads is not going to bring you sales: you need to launch a strategic MCA marketing campaign that convinces your target prospects to buy loans from you.
Here are a few things about MCAs which when explained to your business leads will help you strategize the merchant cash advance marketing campaign efficiently:
Easy loan application and approval– For the businesses in need of immediate cash to fund their operations, an MCA is a fast and efficient type of alternative financing. The application process is simple: the business owner just needs to fill out a form, give some basic information about their business and the funds are usually deposited in their bank account within a few days.
Stays off your credit report– Unlike traditional bank loans that may affect a business' credit rating, a merchant cash advance is a loan that won't show up on a credit report. When applying for this type of business funding, your merchant cash advance leads don't need to be concerned about credit as it doesn't have any effect on the business needing to secure it
Spend money the way you want–  Loans obtained from a traditional bank need a specific plan on how the business expects to use the money. With a merchant cash advance, this is not the case: you can use it the way you want and do not have to give any clarification. When marketing merchant cash advances and targeting leads, explaining how business loans don't come with any restrictions will help you promote effectively.
See Also: Boost Your MCA Marketing Campaign with Digital Response Leads
No collateral needed– Unlike traditional financing when you are at risk of losing assets if you are not able to make repayments on time, a merchant cash advance doesn't require any kind of collateral, so there is no risk of losing assets.
When targeting merchant cash advance leads, explaining these important aspects about merchant cash advances will help you sell business loans efficiently.