Realizing the valuable benefits associated with merchant funding, more and more businesses are opting for this alternative financing. At times of stagnant economic growth, the traditional banks stop loaning money to businesses with low credit scores. So, Business owners look for alternative funding sources such as merchant cash advances.
A merchant cash advance is becoming a fast-growing method of funding a business. It is among the most preferred methods due to several benefits. An MCA is an advance against a business' future credit card sales. Unlike traditional banks that take into consideration a company's credit rating to qualify for a loan, a merchant advance doesn't depend on a credit check of a business to be eligible.
An MCA providers may still have difficulty in finding target prospects and selling business loans, fortunately, high-targeted lists such as live transfer leads exist to help contact the right prospects. As a merchant cash advance provider, when you plan to launch an MCA marketing campaign to sell business loans, getting business loan leads from a trustworthy lead generation service like ours is the right decision. At Merchant Financing Leads, we provide the most cost-effective and DNC compliant live transfer lead generation program for merchant cash advance businesses. Our goal is to provide fresh and qualified live transfer leads that help them reach prospects efficiently.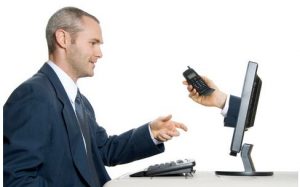 Why live transfers are important?  
In this competitive business world, where information is available at customers' fingertips, high-targeted lists such as live transfer leads are the best way to launch a successful merchant cash advance marketing campaign. Studies show that since 78% of all sales go to the company that interacts quickly with prospects, live transfers help assure that you are one of the first. They give you the opportunity to communicate and connect with a prospect as soon as that prospect shows interest. If you are planning MCA marketing to attract business loan leads and sell MCAs, getting in touch with a reliable lead generation service like ours is the best approach.
Benefits of getting live transfer leads from a strategic provider like ours:
DNC compliance- no voice broadcasts or press 1
Money saving- you pay only for qualified leads
You only speak only to qualified merchants
The leads specified on our lists need funding within one to two weeks
The live transfer leads we generate are highly reliable and ensure the smooth functioning of your MCA marketing campaign. Due to the credibility of resources and the high conversion ratio, our live transfer leads assure guaranteed prospects. Unlike an ordinary lead generation service that delivers lists without any checks, the data contained in our live transfers confirmed and filtered to ensure the integrity and authenticity of the information. To make your merchant cash advance marketing program hassle-free and results-oriented, we update our leads on a monthly basis and changes are made as needed.
See Also: Want a Boost in Your Merchant Cash Advance Business? Get Our Live Transfer Leads!
If you are working in the MCA industry, looking for ways to sell business loans, getting our fresh and qualified live transfer leads is the right choice. Having access to quality leads will help you know your target customers, which will help you formulate strategies to launch a perfect marketing plan and accomplish your goals.