Frequently Asked Questions (FAQ's)
Do I have to read and sign a lengthy Contract to purchase leads?
No, we treat each order individually and never lock you into a long term commitment. Our process is extremely simple: 1) Tell us what you want 2) Pay your invoice, and then 3) Begin receiving your leads.
How do you know what to charge for a live transfer lead?
Different business's respond at different rates. With our experience we know what to expect and price the lead accordingly. Using our pay per call program you can be certain that you will receive the number of leads you require.
I have tried a lot of lead companies. What makes Merchant Financing Leads different?
Merchant Financing Leads works with 5 of the top 10 funders in the merchant finance industry.We have been generating leads in the Merchant Cash Advance Industry for over 12 years and have a stellar reputation. Our business flourishes by keeping business relationships with the clientele who have already entrusted us and growing our client base. Our unique marketing programs help ensure that your success is our success!
What is the minimum qualification on your Merchant Cash Advance Leads?
We select businesses that show $350,000 or more in annual sales revenues with 1 or more years in business. Custom selects are available upon request.
When will I receive the leads once purchased?
UCC and Trigger leads are delivered the same day. Direct mail leads can start as quickly as next week Monday using first class postage. Standard rate postage with take 5 – 10 days on average to be delivered. Live Transfer Leads require 2-5 days set up depending on availability.
I want to do cash advances in Canada. Do you offer leads outside the USA?
Yes- we have an extensive database of Canadian Business eligible for a Merchant Cash Advance.
How do you track the calls from the direct mail campaigns?
Merchant Financing Leads sets up a unique 1-800 phone # for each client. You will have online access to review reports on all calls received and email notifications with caller ID info and recordings of each call.
What if I have questions that were not answered here?
If you are having problems finding an answer to your question, please email our support staff at: info@merchantfinancingleads.com.
Download our Power Point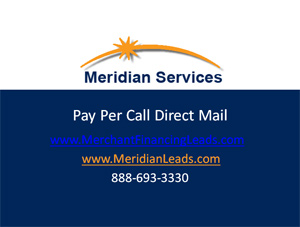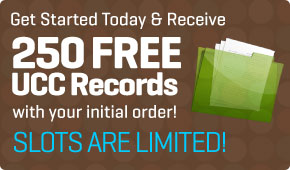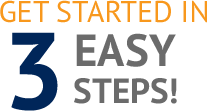 Create your
account
Fund your
account
Start Receiving
Leads!