Merchant Lead Products & Services
Your One Stop Shop For Business Loan Leads!
Our expertise in marketing, design and data management enables us to provide a unique range of products that is a perfect fit for our clients' merchant cash advance advertising needs. Merchant Financing Leads delivers a wide range of top notch merchant cash advance leads and list products under one roof at a reasonable cost. Each of our products is custom designed to earn you a solid return on your investment, as well as helping you obtain a life-long customer. With the average funded deal estimated at around $23,000.00, it does not take much to earn a profit from our business loan leads!
Merchant Leads Product List:
- Merchants who are interested in acquiring funds for their business are referred to as our live transfer leads. Using our set criteria, we thoroughly ascertain their credibility to qualify as leads that will be of benefit to you.

Merchant Cash Advance Leads

- Our process of searching effective leads includes direct mail campaigns and UCC lists. Our merchant cash advance live transfers get your office buzzing with calls from effective leads who are eager to partner with you.

ACH Leads

- Our data of lucrative ACH leads is constantly refreshed for keeping the records up-to-date. These are leads that use ACH funding for the purpose of lending cash advances. Options such as ACH funding are particularly helpful where businesses have low merchant processing volumes but high daily gross bank deposits.

Equipment Leasing and Financing

- With several years of experience in the equipment leasing lead generation service, we have developed a strong expertize in providing effective leads that actually convert. Our modern equipment leasing lead generation system markets particularly to those who are actively looking for equipment leasing services.

Factoring and Receivable Financing

- Because of the rate and speed at which modern technology functions, factoring shoppers require immediate responses in real time. This makes real time leads the best way to connect with new clients and this is where we leverage our real time technology to deliver leads to factoring shoppers who require effective leads in a quick turn-around-time.
- UCC lists are our financing sources that originate by reverse searching all the UCC-1s that have been filed in different states. Our proprietary software captures all the recently filed Merchant Cash Advance and Equipment Financing UCCs from the Secretary of State and county records.
- This is a strong area of our expertise as we have been dealing in direct mailing and list services for over 12 years in the MCA marketing domain. Keeping in mind your industry needs, we work to generate the most lucrative leads for your business.
Get started today by filling out the Quick Contact Form or call 1-877-730-4500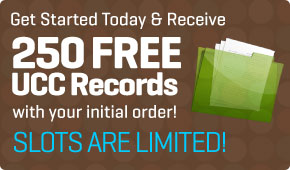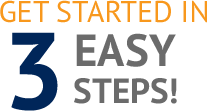 Create your
account
Fund your
account
Start Receiving
Leads!