Merchant Cash Advance UCC Lists/Data
When it comes to finding new merchant cash advance leads, we prefer to rely on the most beneficial sources such as UCC Lists. These are individuals who have taken a cash advance in the past, and could be looking for more money right now! These leads are already warm, unlike other business lists out there. The business owner already understands how alternative financing works since they have obtained funding in the past. UCC data outperforms all other lists available in the merchant financing industry.
The UCC records serve as one of our most reliable sources. Our system scrubs all Secretary of State Records in order to access the most recent of the UCC filings, and then appends all pertinent business and contact information to the file. Never pay ridiculous prices again! Our competitors are charging upwards of $0.60 per record. With our proprietary software, Merchant Financing Leads is able to offer you UCC leads at the lowest cost per record in the industry. This will help you utilize the same effective data while also saving thousands of dollars! So stop worrying about your MCA marketing expenses and contact us today for our pricing details.
We understand your needs while also respecting your constraints. Therefore, we provide you what exactly suits merchant cash advance advertising needs. All UCC records are guaranteed to be 93% accurate on the phone #'s and addresses. If your list contains a higher percentage, let us know and we will replace them at no charge to you.
Use our UCC file for the following Campaigns:
Telemarketing campaigns

Direct Mail campaigns

Postcard mailings

Refinancing Merchant Cash Advances

Offer Additional Cash Advances

Offer Additional Merchant Services
UCC Records Contain:
First name- where available

Last name – where available

Company name

Phone #

Mailing address

City

State

Zip

SIC Code

SIC Description

Employees

Estimated Sales Volume

Filing Day

Filing Month

Filing Year

Secured Party Name (Company that filed the UCC)
Give our UCC records a try! Get started today, by filling out the Quick Contact Form or call 1-877-730-4500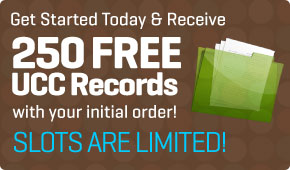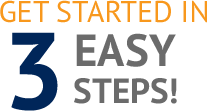 Create your
account
Fund your
account
Start Receiving
Leads!