Merchant Cash Advance Aged Leads – The Future of MCA Marketing
Are you working in the Merchant Cash Advance industry? Are you searching for ways to increase sales in this internet-obsessed world?
Look no further! Our Merchant Cash Advance Aged Leads are your answer.
At Merchant Financing Leads, we offer MCA Aged leads for the cash advance providers who are looking for prospects and to close deals successfully. The merchant cash advance aged leads are considered a reliable source to earn prospects and increase sales.

Once you have gained access to our MCA aged leads, the next step is to call the prospects manually. When your sales team makes a call to the prospects, you can expect 1-3 percent of these merchants are ready to submit an application.For every 100-200 merchant cash advance aged leads dialed, the ISO houses are getting three to five merchants who are looking for a cash advance. Therefore, you can understand how this lead generation program can benefit your business. In addition, these leads are already warm because the merchants in these lists have already expressed interest in funding within the last six months. So, if you are able to contact these merchants at the right time, chances are high that you can sell a cash advance and increase your business sales.
Stop worrying and launch a strategic MCA marketing campaign with our quality leads. Our MCA leads have been checked for accuracy and we promise to deliver high-quality data at the most competitive prices. Getting our working capital leads will help you target prospects correctly, which in turn helps increase your ROI.
Features of our Merchant Cash Advance Aged Leads
The leads have been generated from the most reliable platforms- Google Ad-Words, Bing and Yahoo

Listed merchants have obtained a cash advance previously and are looking for working capital again

MCA Aged leads feature email opt opt-ins or PPC driven

Perfect for manual dialing with a predictive dialer
Information contained in the Database
First Name

Last Name

Company Name

Email Address

Monthly Gross Income
Sign up for our lead generation program today and we promise to help you rise above your competitors. For inquiries or more information, call 877-252-6825.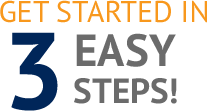 Create your
account
Fund your
account
Start Receiving
Leads!