Merchant Lead Products & Services
Your One Stop Shop For Business Loan Leads!
Our expertise in marketing, design and data management enables us to provide a unique range of products that is a perfect fit for our clients' merchant cash advance advertising needs. Merchant Financing Leads delivers a wide range of top notch merchant cash advance leads and list products under one roof at a reasonable cost. Each of our products is custom designed to earn you a solid return on your investment, as well as helping you obtain a life-long customer. With the average funded deal estimated at around $23,000.00, it does not take much to earn a profit from our business loan leads!
Merchant Leads Product List:

These are merchants who are interested in obtaining funding for their business and are checked for their credibility using our set criteria.





The leads we provide are hunted using our strongly pitched direct mail campaigns, UCC lists and industry based partnerships. They are verified by our call centers and checked for the qualifying factors.





Business owners who had their credit profile pulled for the purpose of obtaining financing for their business. You receive the business name, owner name, phone number, the date of the pull, psychical address, SIC code and industry type.




Cell Phone Lists
We can target on each of our data sets on any of our data including UCC, trigger, or B2B. Many companies have found that target cell phone data helps them avoid gatekeepers and speak directly to business owners.




Email Lists
Email marketing has become a very cost-effective way to for marketers to reach out to many clients and prospects. The small business lending industry is no exception. Marketers who utilize email marketing know that the accuracy of the data is very important to maintain good standing with email marketing platforms. To help companies target the best candidates for their email marketing campaigns we compile and append the most accurate and up to date email lists to all of our available data sets including UCC's, Triggers and B2B lists.

Our email data is appended from the top email providers across the country and gives you a unique channel to send your marketing message to increase your leads and sales. We maintain the largest file most accurate file of UCC w emails and Trigger data with emails for the MCA industry.





The UCC records we provide are guaranteed to have an accuracy of 93% with contact information. These are extremely beneficial and outdo all other lists available in the industry.


Get started today by filling out the Quick Contact Form or call 1-877-730-4500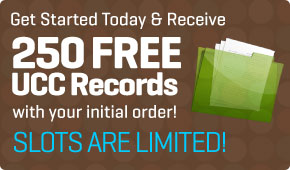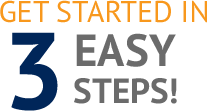 Create your
account
Fund your
account
Start Receiving
Leads!