Digital Response Leads
Finding new merchant cash advance leads is more challenging now than ever before. That is why savvy marketers rely on many sources to fuel their new customer acquisition goals. We have leveraged our partnerships with online publishers and digital response aggregators to bring you a cost effective way to reach internet lead responders to merchant cash advance offers.

Updated on a weekly basis this list is derived from self-reported information direct from merchants looking for working capital within the last 30 – 90 days. These leads are already warm and many times have still not met their business funding needs. And unlike other business lists that target public records or certain demographic info such as SIC code or Industry Type these are merchants who have MADE an Inquiry and were Looking for Money. If you are looking for an effective telemarketing list try our digital response leads today.
Use our Digital Response Leads for the following Campaigns:
Telemarketing campaigns – 100% phone coverage on this list

Email Marketing – approx. 30% of the list contains email address

Refinancing Merchant Cash Advances

Offer Additional Cash Advances

Offer Additional Merchant Services
Digital Response Leads Records Contain:
First name- where available

Last name – where available

Company name – where available

Phone # - 100% coverage

State – where available

Email Address – where available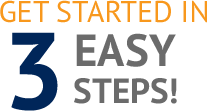 Create your
account
Fund your
account
Start Receiving
Leads!