Contact Us
Looking for merchant cash advance leads but worried about huge marketing expenses and diverting your attention from core operations? Don't worry. We can get you just the right pool of business loan leads suiting your requirements!
Call Us Today: 1-877-730-4500
Address:
Merchant Financing Leads
601 S Federal Hwy #303
Boca Raton, Florida 33432
Regular Hours: 9.30 am - 9.30 pm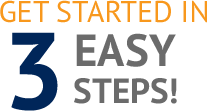 Create your
account
Fund your
account
Start Receiving
Leads!